Archive for August 24, 2012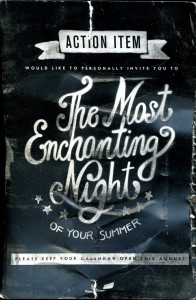 Action Item is a band that I am a fan of. They are doing something special this month so they sent out postcards to a lot of their fans personally inviting us to The Most Enchanting Night of our summer and asking us to keep August open.
Unfortunately it looks like my post card got in a bit of a fight with the post office's machines before it got to me!