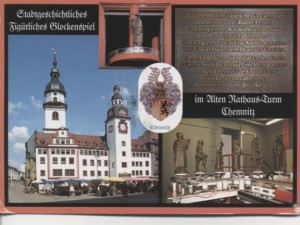 Gtatgeschichtliches Figureliches Glockenspiel in Ulten Rathause-Turm Chemnitz
Figure Gtadteschichtliches Lichen chime in Ultimo city hall towerChemnitz
Chemnitz / SaschsenFiguren-Auftritt taglich 11.00 Uhr, 16.00 Uhr und 19 Uhr
Chemnitz / Saschsen
Figure-performance clock daily 11.00, 16.00 and 19 clock clock
Plaque on the top right reads:
Das Chemnitzer figurliche Glockenspiel wurde 2001 von Rudoff Perner, GlockengiBerei Karlsruhe und Passau in der Originaltradition fer GlockenieBerei Schilling Apolda gegossen. Es entstand durch die Initiative des Verein "Figureliches Glockenspiel im Altern Rathaus-Turm zu Chemitz" e.V. und unter Mitwirking von zahlreichen Sponsoren und der Bevolkerung
Google Translation:
The Chemnitz figure carillon cast in 2001 by Rudoff Perner,GlockengiBerei Karlsruhe and Passau in the original tradition ferGlockenieBerei Schilling Apolda. It was created by the initiative of the Association's "Figure Lichen chimes in the aging Town HallTower of Chemnitz" eV and Mitwirking by numerous sponsors andthe population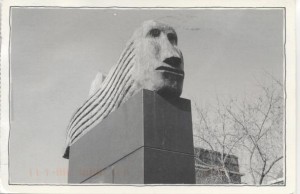 Sculptuur Sjaan Locatie Teniersplantsoen Kunstenaar Sigurdur Gudmundsson Techniek brons en marmer Jaar 1987 Formaat totaal ca 300 cm Opdrachtgever Gemeente Den haag
Sculpture Artist Jane Location Teniers parking facilities SigurdurGudmundsson Technique bronze and marble Year 1987 Sizeapprox 300 cm total Client Municipality of The Hague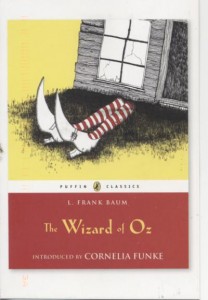 Offer card from someone at postcardcafe. I chose The Wizard of Oz.  I don't think I've ever actually read this book, but I have read some of the other books that L. Frank Baum had written about various other characters of Oz.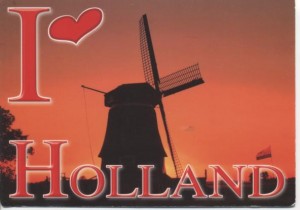 I was sent this card because it is mainly orange, and in my postcrossing profile I mention that it is one of my favorite colors.  I love this card!
I got sent this card from David Ortiz a couple of years after I wrote him asking for an autograph. It is a completely computer generated autograph.